LEGAL TRANSLATION FORUM
– CANCELLED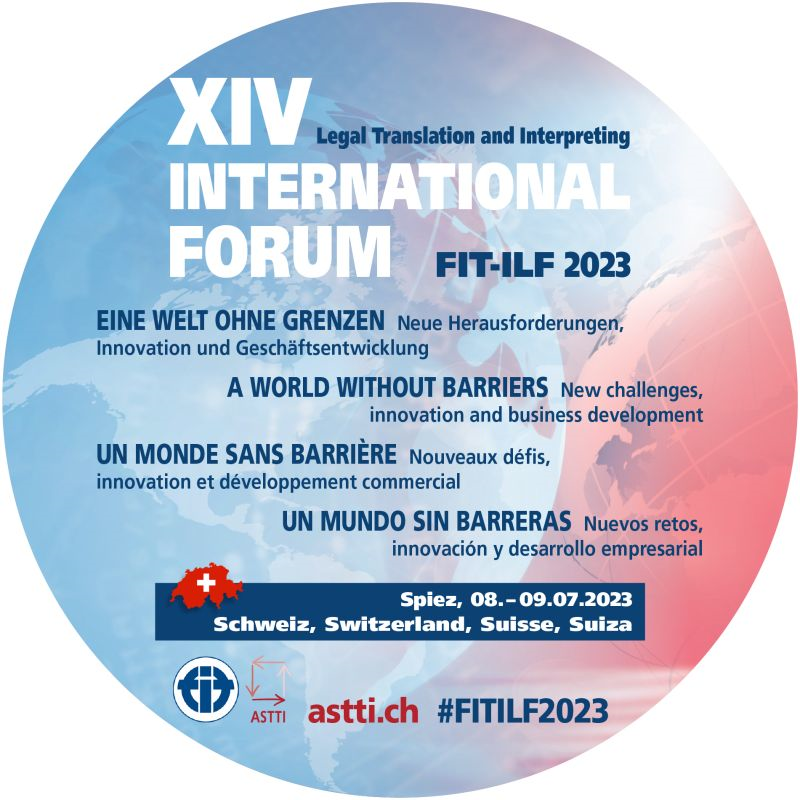 Cancellation of Legal Translation Forum
Due to the current challenging economic climate, FIT (International Federation of Translators) and host ASTTI (Swiss Association for Translation, Terminology and Interpreting) are sad to announce the cancellation of the Legal Translation Forum on 7/8 July 2023 in Spiez.
FIT and ASTTI regret this decision. All parties affected by the cancellation will be informed directly.
Annulation du Forum de la traduction juridique (Legal Translation Forum)
Le Forum de la traduction juridique qui devait se tenir les 8 et 9 juillet prochains à Spiez doit malheureusement être annulé au vu de la situation économique actuellement difficile.
La FIT (Fédération internationale des traducteurs) et l'ASTTI (Association suisse de traduction, de terminologie et d'interprétation) regrettent cette décision. Toutes les parties concernées par cette annulation seront informées directement.